Opening Act:

New Autograph album coming on 10/6

New Lynch Mob single "Main Offender" (

https://youtu.be/ONZk7sof40w

) and "making of" video (

https://youtu.be/x5_Bvl8TJTk

)

John Wetton project

Ear Candy:

Thin Lizzy--Black Rose: A Rock Legend(1979)

WASP--The Headless Children (1989)

Six Degrees of Frankie B:

Thin Lizzy-Hear 'n' Aid-W.A.S.P.

"We're Stars" video



(https://youtu.be/xrj5CET4ehE



)

Comin' Atcha Live:

YEStival at Foxwoods 8/10

Top of the Pops:

Top albums and singles for week ending August 22, 1981

Thanks for listening! If you're subscribing on

iTunes

or

Google Play

, please leave us a review, as it will help spread the word about the show! You can also hit us up on twitter at twitter.com/powerchordspod, and email us at powerchordspodcast@gmail.com.
Powered by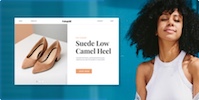 Create your own unique website with customizable templates.