Opening Act:

YES embarking on 50th Anniversary Tour

New Europe Song--Walk the Earth (

https://youtu.be/HNsFSimANzM

)

Steely Dan's Walter Becker passes

Tim Gaines no longer with Stryper

New UFO album coming

Ear Candy:

Firehouse--Firehouse (1990)

Lynch Mob--the Brotherhood (2017)

Six Degrees of Frankie B:

Brutal Legend

Comin Atcha Live:

Queensryche at Mohegan Sun 8/25

Rockversation: Billy Sherwood

Matt spoke with the current bassist and vocalist of YES and ASIA during the YEStival at Foxwoods on August 10th. You can get more info on YES tyour dates on

yesworld.com

and follow Asia at

originalasia.com

.

Thanks for listening! If you're subscribing on iTunes or Google play, please leave us a review, as it will help spread the word about the show! You can also hit us up on twitter at

twitter.com/powerchordspod

, and email us at





powerchordspodcast@gmail.com





.
Powered by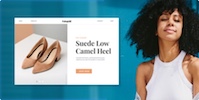 Create your own unique website with customizable templates.